2022 Corporate Initiative: Community Food Raiser

With a firm-wide mantra of "Making Good Things Happen for Others," the employees of McKinley Carter initiated a Community Food Raiser to raise awareness about U.S. food insecurity and to make a positive difference in the lives of children residing in our regions of operation in West Virginia, Pennsylvania, Ohio and Maryland.

Did you know September 2022 was Hunger Awareness Month? Our team recognized Hunger Awareness through several internal activities, including recognizing Hunger Awareness Day on Sept. 23 by wearing orange (the color of Hunger Awareness) and holding an employee food drive among our regional offices at the end of September.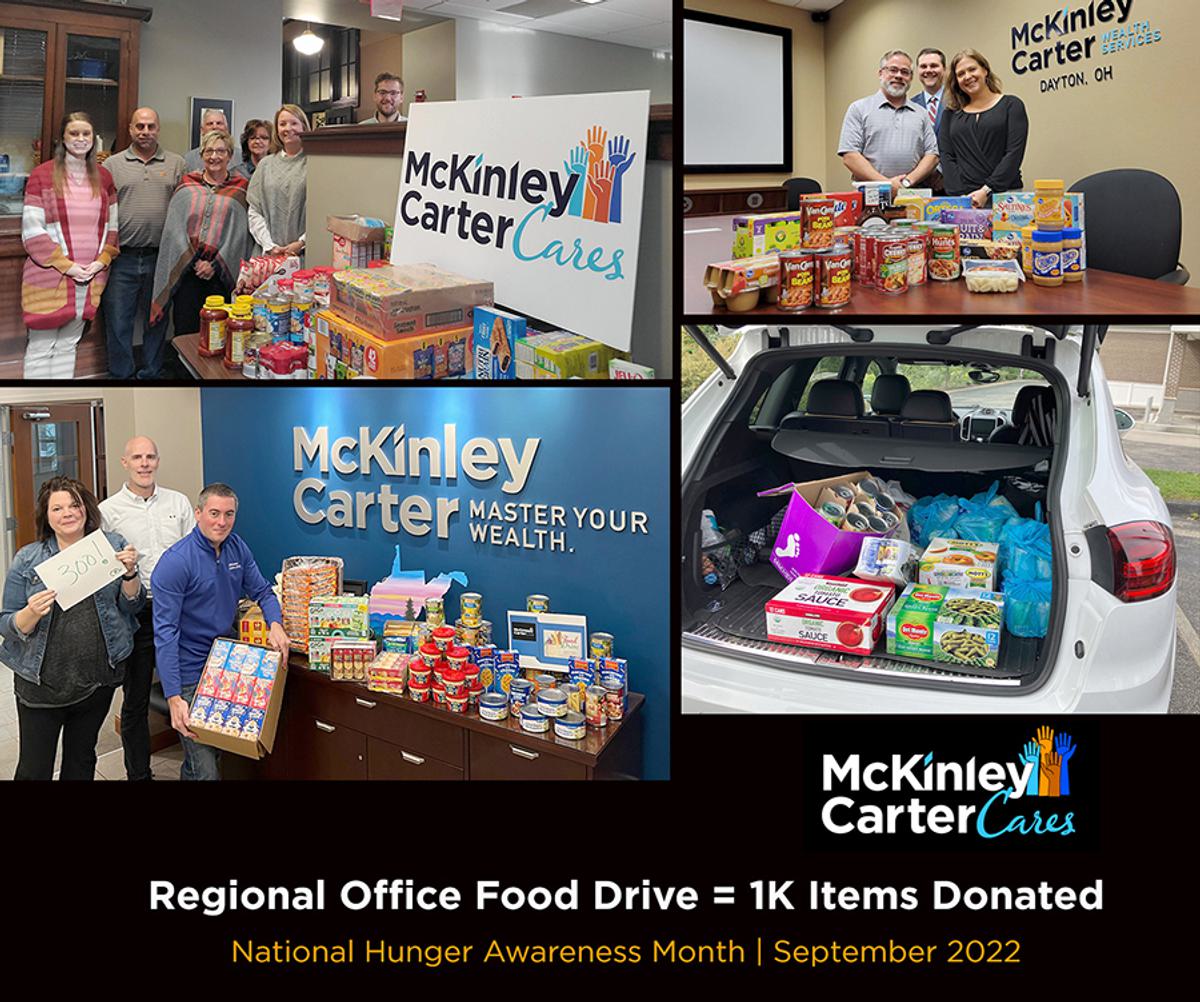 Moreover, through partnerships with six different charitable organizations for distribution assistance, our MCWS family gathered in late October at the MCWS Annual All Associates meeting to collect and stuff backpacks with non-perishable food items for children and families in need.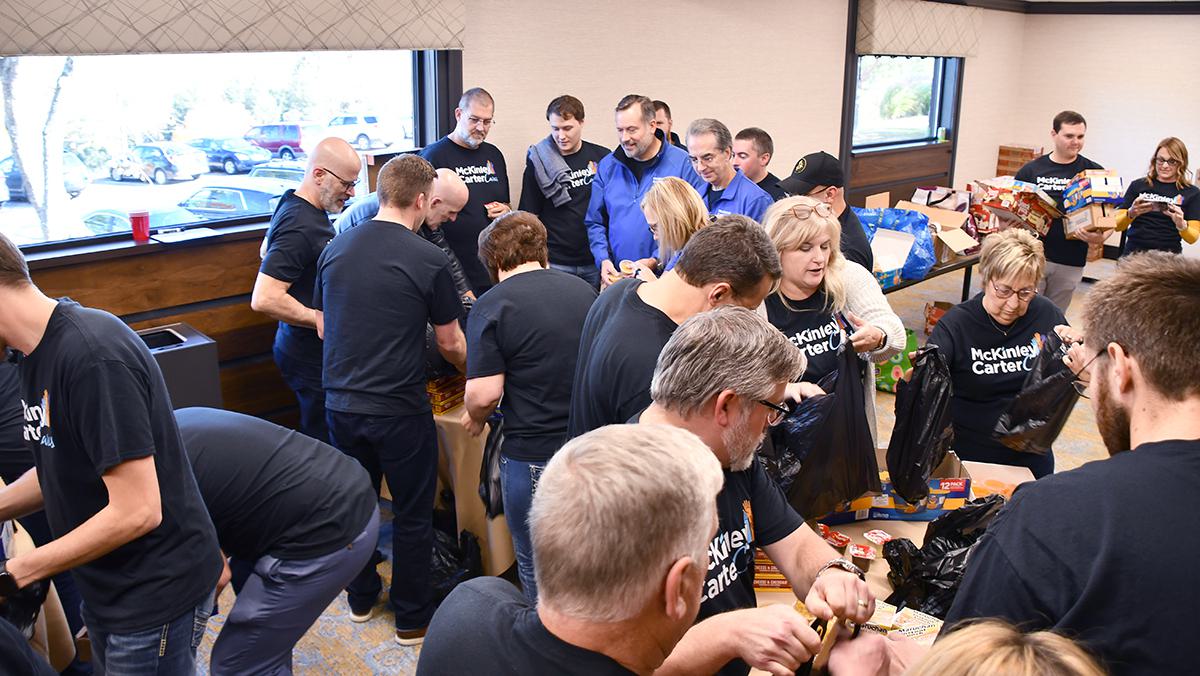 We are proud to work closely with House of Carpenter (Wheeling, WV), Manna Meal (Charleston, WV), Greater Pittsburgh Community Food Bank (Pittsburgh, PA), Cambria County Backpack Project (Johnstown, PA), the Dayton Foodbank/Good-to-Go Backpack Program (Dayton, OH), and Manna Food/Smart Snacks program (Gaithersburg, MD). These organizations, which have a long history of combatting food insecurity, will help us in distributing our Food Raiser donations to those who need it most over the Thanksgiving holiday season.