When our team members are recognized for their community contributions, it's an honor to share their good news!
Senior Investment Strategist David Nolan was recognized as a 2023 Sharp Shooter Award recipient for his professional and philanthropic
contributions to the Mountain State by WV Executive Magazine. The awards reception was held at the West Virginia Culture Center in downtown
Charleston on May 30, 2023.
---

Director of Advisory Services Brian T. Gongaware was awarded the 2021 E. Alan Bates Community Service Award for his many years of public service in the Pittsburgh Area. The award was presented by Anchorpoint Counseling Ministry on Sept. 17, 2021 at the Anchorpoint Golf Classic.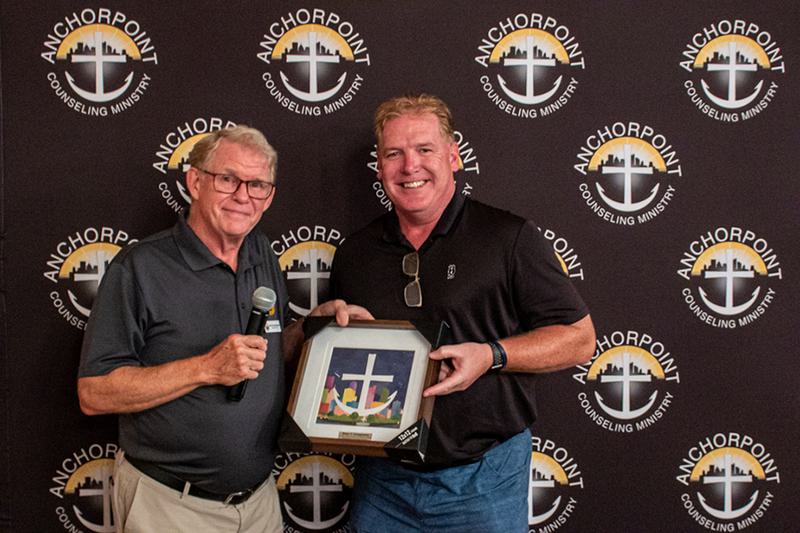 ---
President/Chief Investment Officer David H. McKinley was honored by Wheeling City Mayor Glenn Elliott on July 27, 2022 for his many contributions to the city during this professional career and, most recently, his leadership of an $8M restoration project of the historic Fort Henry Club building in downtown Wheeling.