Finding Your New Financial Advisor Starts Here.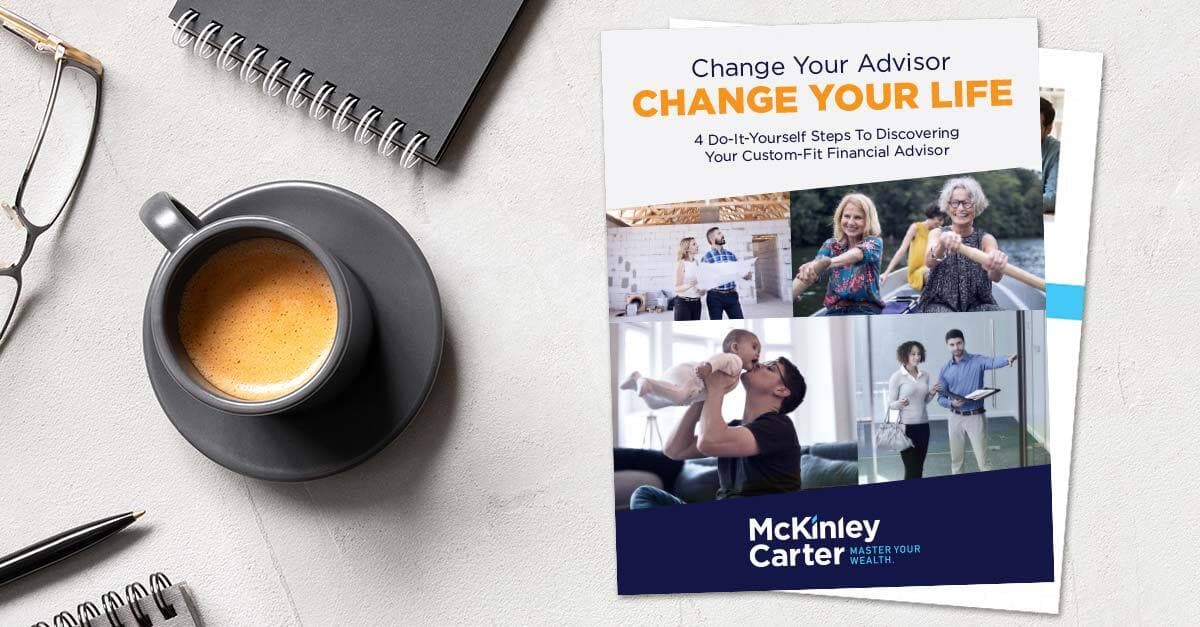 Your choice of an advisor can have a bigger impact on your life than the stock market.
Download our free how-to guide now.
THANK YOU for your request to download McKinley Carter's guide, Change Your Advisor – Change Your Life!
You will receive an email shortly to access the document. We trust you will find it very helpful to finding an advisor to fit your unique needs.
If at any time you have a question, feel free to reach out to us by calling (866) 306-2400 or using our Contact Form.
Happy Reading!